Welcome remarks - Johannes Frizen, President of the Agricultural Chamber of North Rhine-Westphalia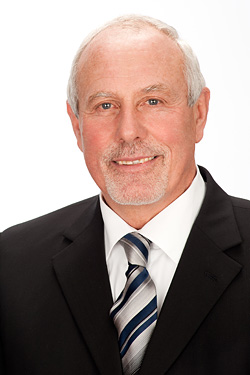 I am happy to announce, that for the first time after nearly 25 years Münster was once again selected to host the IALB conference. As President of the Agricultural Chamber of North Rhine-Westphalia and organiser of the IALB conference I would like to welcome you to the German federal state of North Rhine-Westphalia. We invite you to become acquainted with the various and versatile landscapes of the state as well as its specific agriculture and horticulture.  
You will enter a region offering both urban agglomerations and rural parklands, with several universities, colleges and agricultural businesses embedded in a diverse landscape. Local farmers and gardeners of North Rhine-Westphalia are renowned for growing high quality produce. Furthermore, renewable resources and sustainable energy production play a major role in the business of our family companies helping to preserve the cultural landscape and the habitats of the natural wildlife and contributing to climate stability.
You will learn that - despite its high population of 18 million people, in addition to another 17 million people living in the neighbouring Netherlands - agriculture and horticulture in North Rhine-Westphalia cannot and will not be performed without considering the international context. The topic of the conference "Changes in agriculture and counselling – new possibilities in the view of globalized markets and regional demand" perfectly reflects the current situation. We are convinced that this will be clarified by numerous interesting items on the agenda of this IALB conference. Hence, we are looking forward to see the outcome of the methodical implementation of these items.  
Almost 40,000 agricultural and horticultural businesses serve millions of clients and carry out their economic activities, while being carefully observed by the public. On the one hand, close customer relations lead to constantly changing and increasingly demanding operating conditions for producing companies. On the other hand, marketing opportunities for agricultural and horticultural produce turn out to be quite favourable.
Interesting issues are waiting to be discussed during this IALB conference. You will have the chance to learn about the various developments and specialisations of the different companies. Furthermore, you will receive information on how production managers in cooperation with the consultants of the Agricultural Chamber of North Rhine-Westphalia are capable of facing particular challenges. The consultants of the Agricultural Chamber of North Rhine-Westphalia aim to strengthen the efficiency of our companies and intend to support farmer families, who are affected by the structural changes within the sector of agriculture, in order to secure their income and assets, constantly complying with all legal regulations and valid environmental requirements.
I would like to express my appreciation to all promoters of this conference for their vigorous and committed support.
I hope that you will enjoy participating in this interesting conference with abundant information, a vivid exchange of thoughts and ideas and many wonderful meetings. Let us continue the successful cooperation on a domestic and international level in order to support agricultural and horticultural farmer families.
Johannes Frizen
President of the Agricultural Chamber of North Rhine-Westphalia